On average, we spend about 6 hours a week in a kitchen. When thinking about its arrangement, it is worth remembering that it has to be a place full of warmth for a family. This type of room should be distinguished by the successful use of space and ergonomics.
The kitchen in a modern style is an elegant combination of white, black or grey and wood. Designers have considered the mix of these colours fashionable for the last few years. This range of colours matches even a small kitchen. Light colours reflect light well so that they visually increase the room.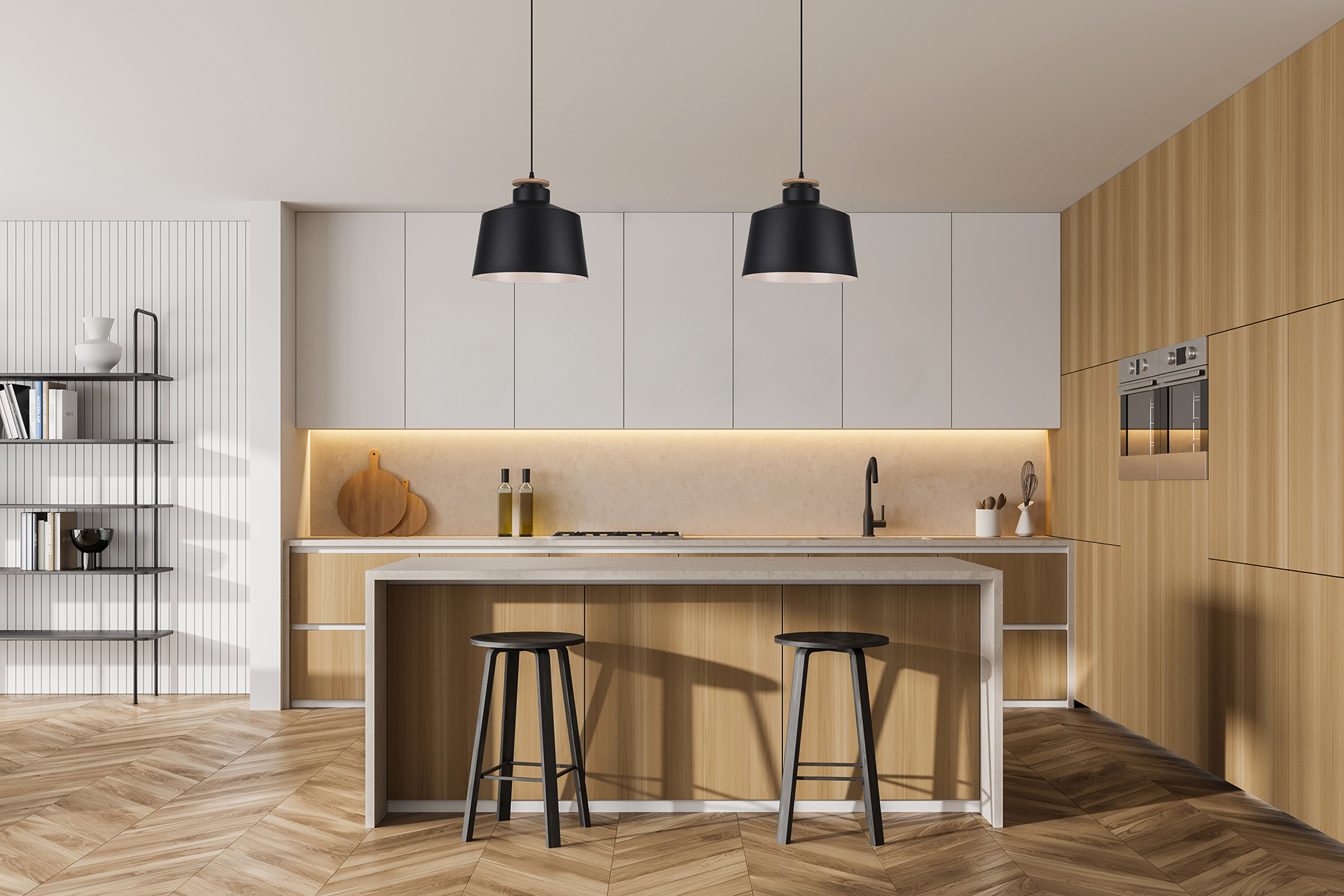 Create comfort
Properly planned lighting in the room plays an important part in creating comfort and additional space. Light should spread evenly in the room. Application of for example ceiling fixture Margus is an optimal solution. Additionally, you can put a few wall sconces that will provide soft lighting all over the kitchen.
Minimalism and pragmatism
A modern kitchen is characterized by not many decorations but elements that suggest who are owners of the kitchen cannot be missed.
It is important to practically use every nook and cranny so that the kitchen is adjusted to your needs. For example, kitchen furniture built up to the ceiling will provide an additional storage space so much needed in small kitchens